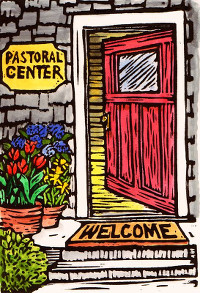 Welcome to the new PastoralCenter.com! Please pardon our dust as we get everything tidied up!
As Catholic pastoral ministers ourselves, we seek to offer you:
---
Advent & Christmas 2016
These seasons are a wonderful time of year, full of expectation, hope, and joy. It is also when we see many who do not attend regularly. So there is a special opportunity for them and the whole community of believers to draw closer to Christ and his great message of mercy, love, and peace.
The resources we offer are designed to assist you as parish leaders or active Catholics to deepen and make more profound the experience of this holy season.
Bulk-priced day-by-day booklets
Practical pastoral eResource downloads
Family resources
Prayer, retreat, and scriptural resources
Christmas giveaway options
Learn more
Our Catholic Life
An engaging reading and study guide for adult faith formation, summarizing the main themes of the Catechism.
Learn more
Year of Mercy
Dozens of pastoral resources for putting mercy into practice in your community!
Learn more
---
Featured Products
---
New Products
---
Most Popular Products